It's Monday, What Are You Reading?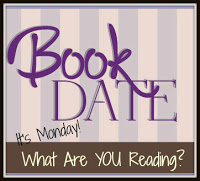 It's Monday, which means it is time again to hook up with the dedicated readers of the Book Date Blog and start talking about the kinds of things we're all currently reading. I read a couple of things last week that I am working on reviews for… And I also waited until the last minute to read my comic book club pick for this month. That was something that I hadn't done previously. This is what I am planning to finish this week:
It's a good mix of genres I like to read, in my opinion. And I am hoping at least one or two of them will fill out the Goodreads Challenge I am working on.
It's Monday, What Are You Reading?