It's Monday, What Are You Reading?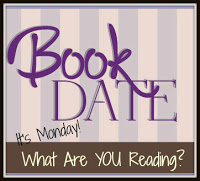 It's Monday, which means it is time again to hook up with the dedicated readers of the Book Date Blog and start talking about the kinds of things we're all currently reading. I read a couple of things last week that I am working on reviews for. I have a bunch of posts I need to edit, because I am still on the mend, it's been pretty crazy. This is what I hope to read this week:
The two books on top are from the library, and the bottom two books have been on my wishlist. I'm still working on the google and Harry Potter reading challenges, and I hope to have an update later this week with that. I'm a little tired, and I think I still need a bunch of things to complete before the end of the month–which is tomorrow. Agh!
It's Monday, what are you reading?